When starting a business for the first time, the question that is often asked is what is needed to market a business. Most people will tell you to place advertisements in media that are commonly seen by the public such as radio, television, or newspapers. They may also ask you to advertise in email marketing, banner ads, and many others.
But the various media is not a determinant of the success of the promotion. Especially if you do it carelessly. Don't make transactions. Not everyone will be interested in your marketing efforts. Instead of having to lose a lot of money on failed promotions, you should learn to create targeted marketing content. The trick is by copywriting.
What is Copywriting?
Copywriting is a technique to persuade readers to follow your instructions. The command is that whatever the goal can generate conversions such as subscribing, registering, buying, and so on. Copywriting was originally only used in making sales letters, billboards, and other written marketing media. That's why the technique is called copywriting.
Learning copywriting in this multimedia era is still considered important. Not only in written form, this method can also be applied to create video scripts and podcast scripts.
Copywriter abilities can be expressed in various marketing media including blog articles, text on landing pages, email newsletters, posts on social media, headlines and meta descriptions in Google search results, Google ads or social media ads, YouTube video titles, and descriptions.
Steps to Write Copywriting
There are several steps that must be taken as a copywriter, namely:
1. Learn about Products or Services
You will not be able to do marketing well without first getting to know the products, services, or content that is offered. Studying products is an important part of learning copywriting. This applies not only to copywriters who work for companies but also to those of you who want to promote a personal business.
After learning what you are selling, you should write down the information obtained in the form of a description. This is done so that you will later have a reference in the writing process. To make it easier to make product descriptions, you can explain the uniqueness, features, and benefits that can be obtained from product features.
2. Understanding Audience Needs
Knowing the audience is as important as understanding the product itself. Because the core of copywriting is not your profit but the benefits you get when you sell products/services. In addition, it is important to understand the audience in order to create marketing texts that really sound personal or to the point. If you can do it, then many people will be interested in buying your product/service.
The first step to learn about your audience is to give surveys to existing consumers. This can be done easily if you have previously obtained their email address. All you have to do is send an email containing an invitation to consumers to fill out a survey.
Copywriting Benefits for Online Business
| | | |
| --- | --- | --- |
| No | Benefits of Copywriting | Description |
| 1 | Consumers know more about the details of the products they have | Writing copywriting is not just a tagline or headline. Some of them explain our products in great detail |
| 2 | Offer in a more subtle way | With copywriting, you are indirectly offering products in a more subtle way with persuasive and interesting puns |
| 3 | More interesting to use for promotion | Promotion of your product will certainly be more innovative and attract customers by using copywriting in terms of promotion |
| 4 | Increase the number of sales | Because it attracts more consumers, your sales will certainly increase. Attractive copywriting will make most readers more interested in your product |
3. Define Captivating Headlines
Audiences will only read your title or headline. This means you can create a very attention-grabbing title. High creativity is needed to make headlines. But the practice is not as difficult as most people imagine. Here are some tricks that can turn titles into interesting ones:
Explain the benefits offered, make readers want to buy immediately, and include a percentage.
4. Write Quality Copy
Even though headlines and leads are an important part of copywriting techniques. You should not forget the main part of the article. In copywriting, this section is called copy. There are several formulas that can be used to write quality copy, including using simple words and sentences, writing for one person only, explaining the benefits for the audience, and using subheadings.
5. End with Persuasion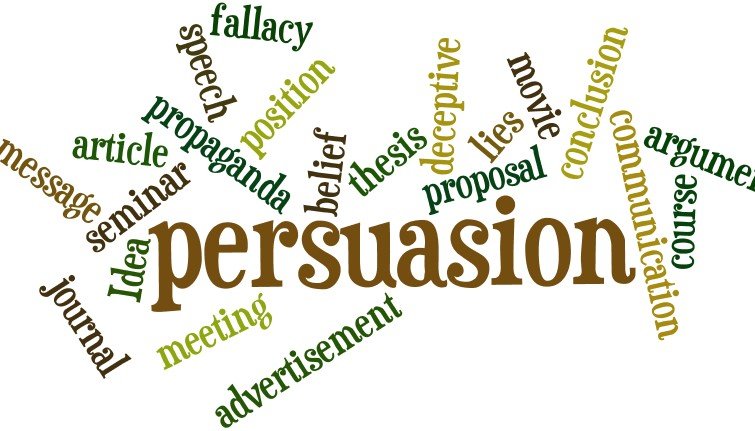 Whatever the purpose of your copywriting text, there is always a call to action that you want at the end. Whether it's to buy a product, sign up for a newsletter, or subscribe to content, or something else. To make the invitation, you need to make a call to action or CTA. This is a banner, button, or form that contains a command for your audience. On digital service websites, the CTA used is usually "register now" or "start now.
But a created CTA should not only encourage the audience to make their commitment. At the same time but also provide benefits to the audience. With these CTAs, there are several free tools to try. In addition, there are also paid plans where you can unsubscribe at any time.
FAQ
What is copywriting?
-Copywriting is a method of making marketing materials that can persuade the audience to take various desired actions such as buying products or services, subscribing to newsletters, contacting sales, and so on.
What is good writing when writing copywriting?
-Use simple words and sentences, write for one person, explain the benefits for the audience, the benefits of subheading.