If you already have the right product to sell and a website then now is the time to find lots of customers. But the question is how can you use social media, especially the Facebook page so that your products are seen more by the audience and generate sales?
It's time to innovate so that the Facebook ads you post are more attractive. Nowadays, people will prefer to see Facebook posts that are creative and more personal. This does make sense. Interacting with other people is one of the goals of social media. You must focus on using new strategies to make your business more personal on Facebook.
How to Promote Products on Facebook to Increase Profits
1. Give Education with a Little Entertainment
Inspiration is everything! This is especially true on Facebook where high quality images and content are important for getting engagement with an audience. What peculiarities and features would you like to use here? Is it a picture or video on Facebook? This type of post will not be innovative if you don't put your creativity into it.
Here are some ways to make your content more magical and increase your engagement.
Don't Use Stock Images
Try to find creative ways to promote their product without using stock or generic images. Instead of having to post photos of your product to make it look professional, it is better to show how your product will look. You can show how people can use your product in their everyday life.
Sharing Tutorials from Influencers
You might think that this will drive traffic from your page to something else. But that is not certain. You can position yourself as an expert in your field of business. You can share tutorials from influencers with your audience.
Following the Last Video Trends
You can share videos from Youtube, Vimeo, or directly upload your videos to Facebook. You can generate a great sense of happiness and provide a unique experience by using the video feature on Facebook.
You can benefit from the Live video feature on Facebook where you and other team members can talk about new arrivals to your store. You can recommend interesting ideas to display. You can discuss the best or most interesting ways to use your product.
2. Show that the customer is satisfied with your product
Now is a world of user-generated content. This content helps you in 2 important ways. First, you can keep your special clients/customers happy by letting them know you respect their posts.
Second, by showing photos of this user-generated content to others, new and potential customers will know that you already have satisfied and happy customers. They will see that your product is really good and can be used very well.
But how can you get the content you want from your customers? You can run a Facebook contest where you can ask participants to submit photos with your product in a Facebook contest or give away. Its purpose is to encourage your followers to participate.
You can also encourage customers to use hashtags so that this helps customers see other posts from you that are still in touch. It also encourages them to use hashtags when they are showcasing your posted products. Certain hashtags can also help your target audience find a brand or brands.
Strengths of Facebook for Business
| | |
| --- | --- |
| No | Strengths of Facebook for Business |
| 1 | Image quality has not changed |
| 2 | Facebook has a fanpage |
| 3 | Can review product details |
| 4 | The length of the video is quite long |
| 5 | Many features are used |
3. Encouraging Social Activities from Online Stores
This is a great way to promote your newest product on Facebook. Give rewards to customers who follow your brand on Facebook or share your products. Why? You can offer promotions or contests that run exclusively on your Facebook page. A strategy that can increase the number of shares for you but has limitations.
Give rewards for certain activities such as following your Facebook page, sharing your Facebook page, inviting new customers.
4. Request Ratings From Followers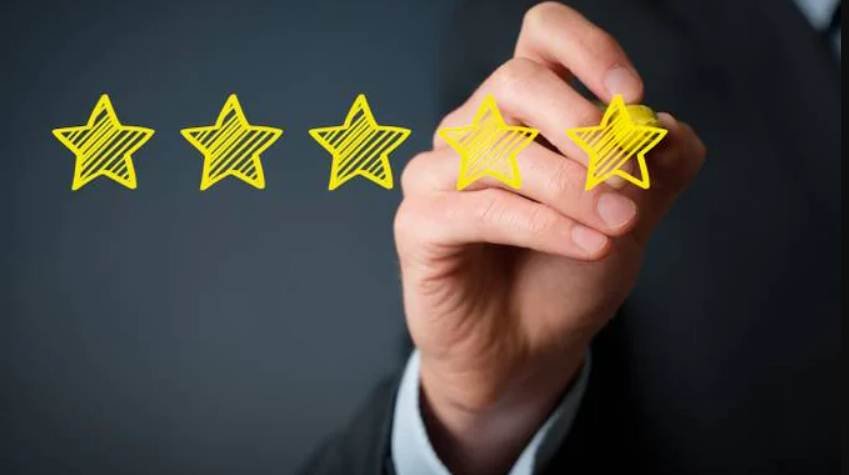 If you already have a lot of followers then thank them. You can ask them if they are willing to give an assessment or review on your Facebook page. You will get a lesson even if you only get 1 or 2 reviews. Never underestimate the power of the rating on your Facebook page.
A product review can appear in search results when a customer needs more information about your business brand. That's very important.
You have to assume that your target consumers are doing research on the product they want to buy! Based on research, 67% of respondents said that reviews influence customer purchasing decisions.
It can also be a way to build loyalty. Some good reviews might get the attention of others and increase brand awareness of your product.
5. Use Facebook Ads
Facebook is one of the best advertising platforms available for a business. More than 1.65 billion monthly active users share everything from demographic information, location, interests, and the like.
You can use this information to promote your specific posts, Facebook page, or website more precisely to your target audience, demographics, and geography. Try incorporating Facebook's new shop features into your advertising strategy. Consider brands and products that complement what you have to offer. You have to target each ad very carefully. You can think about the style or character that is built through your product and also target those interests. If you have added a shop feature to your Facebook page, then you can improve individual products through Facebook ads.
Consider brands and products that complement what you have to offer. You have to target each ad very carefully. You can think about the style or character that is built through your product and also target those interests.
FAQ
Why is Facebook worthy of being a medium for doing business?
-Because Facebook is a popular and widely used media. Apart from that, Facebook is also cheap, easy to access and to customize.
Why should you use Facebook Ads?
-To increase brand awareness, wider target reach and effective targeting.