Selling a service is very different from selling a product. Marketing techniques and website design principles both have fundamental differences. Therefore, you cannot use the same style when you sell services online. You also have to understand the advantages and disadvantages of the service industry. You may be asking how your company sells services online.
The first thing you have to do, of course, is build a website. After that, you can successfully sell services online by using the right website design ideas. Here are some great website design tips to help you optimize your website. Let's talk about it.
Website Design Tips for Selling Services Online
1. Introducing Yourself
If you sell a product, people will definitely focus more on the product you offer. But if you are marketing a service, you must be able to make potential customers focus on yourself or the team that provides the service. Because they are the main part of your service business.
We recommend that you create an "about us" page that tells an outline of your service company and why your company should be chosen to provide services needed by customers. When selling services online, high-quality photos of your workplace can support your business marketing activities.
Things like this can grow the trust of your prospective customers. Before customers invest money in services, they will want to know first who will take care of their orders. If you are building a service business with a mission, then include that mission statement on your website.
In this case, you need to build a personal brand. The better your personal brand, the easier it is to convince potential people to become your customers. Explain what makes you different from your competitors.
2. Create Transparent and Honest Testimonials
When you sell a product, you can compare your item with similar items on the market. Prospective customers can look around and compare the 2 items they want to buy. Meanwhile, comparing services is not easy. People have to believe first that the services you offer are according to your promises and remain consistent.
Make sure that you provide a high-quality service. The goal is to get positive reviews from users. Remember that one negative review can take your business down. If you get positive reviews and customers give testimonials, then provide one place on your website.
When people visit websites and see reviews and testimonials, they will give positive thoughts.
All positive testimonials about your services or services will minimize their fear and doubt. Positive reviews must appear more clearly and transparently without the need for additional or subtraction.
3. Always Update Website
Another way to build trust is to update your website. A website that is updated regularly shows that your business is not out of date because information continues to enter the website. Who is the person who wants to trust a website that hasn't been updated or doesn't have new content? Of course not.
If the contents have not been updated for a long time, then the business methods are certainly out of date. This is another challenge for those of you who have a website and sell services online. By automating your posts, it will ensure that your website is well maintained and keeps it up to date.
It can also save you time and energy and minimize stress. Just set a schedule to publish your content automatically to your website and the social media you use to market your service business.
Benefits of a Website for Service Businesses
| | |
| --- | --- |
| No | Benefits of a Website for Service Businesses |
| 1 | Increase credibility |
| 2 | Saving money |
| 3 | Always connect with customers |
| 4 | Easy to access anytime and anywhere |
| 5 | Reaching a much wider target market |
4. Do Socialization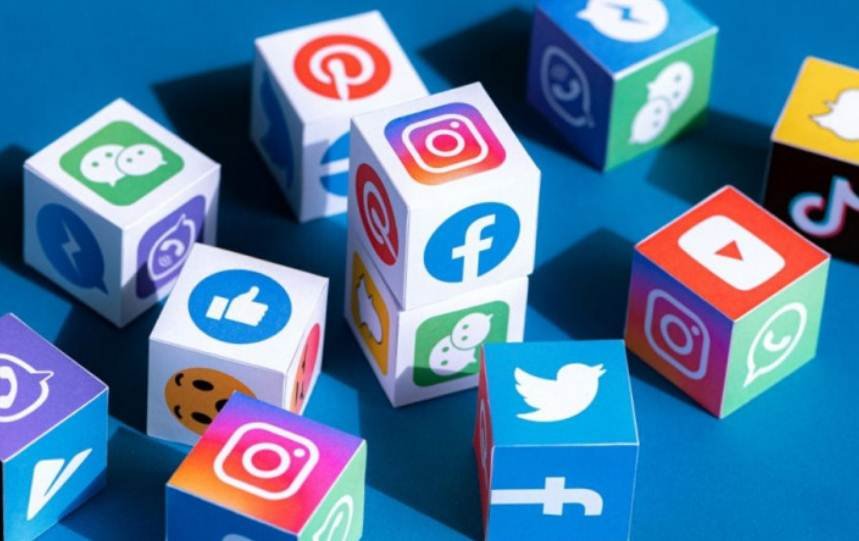 Social media is the right sales tool to market a service business. Making sales on social media is a great way to start a conversation with potential customers. You become closer to the customer because it shows your personality. We recommend that you create a social media platform so you can reach your target audience.
Use your Instagram, Facebook, Twitter or Snapchat as a source to share information about your industry. Post regularly, use relevant images and attach your website to your social media accounts.
By using social media, you can get new insights from buyers and learn what is important to them. This is important when it's time to sell your services. You must market your business as a solution to customer needs.
Creating social media accounts is not the only way to dominate the market. Paid ads on social media can also blow up sales. We recommend that you choose social media that is often used by your audience or use remarketing.
5. Using Images with High Resolution
If you think that high-resolution images are only useful for websites that sell products, then you are wrong. Images will increase the percentage of information that will be captured by customers by up to 65%.
Don't want to use images on your website? This means that you are ready to miss the opportunity to make a positive impression on your visitors. But what kind of images do you use? Use your existing stock images if you want. But high-resolution photos can work better for today's customers. Place your images at the top of your website to increase the number of potential customers.
Adding images to your website can also increase your website's position in search engines. Images are also good for SEO scores and increase brand awareness.
6. Try to Keep Your Website Design Fresh
Try to position yourself as a visitor. If you stop by a website that looks irregular, then you will feel uncomfortable and quickly close the website. You don't want that to happen with your website, do you?
It is important to keep your website design neat, looking modern and fresh. Make sure that your website is mobile friendly and connected to your social media accounts. Redesigning your website can take a lot of time but it will all pay off when people see your brand.
FAQ
Why is it necessary to provide an attractive website for service businesses?
– So that customers are interested in using your services and think that your services are professional.
Is it necessary to use a website service?
-If you want the website that you create to be of higher quality and you don't have enough time to work on it, you can use a website service.